It starts again, my monthly baby portraits for Boone- it's amazing to think Boone's already been here a month. Unfortunately we also got the news today that Boone will need to go to Children's Hospital for more testing on his lil kidney due to a slight issue. Nothing too serious, more precautionary.
I took a few pictures of the little baby parts I wanted to look back and remember. I told myself that I would keep the pictures to just Boone, but Sawyer snuck in there. I wanted to remember his little ingrown toe nail, his big brother who just loves to kiss him, how small and strong his hands are grabbing mine, and that poor little face he makes when he's pushing real hard.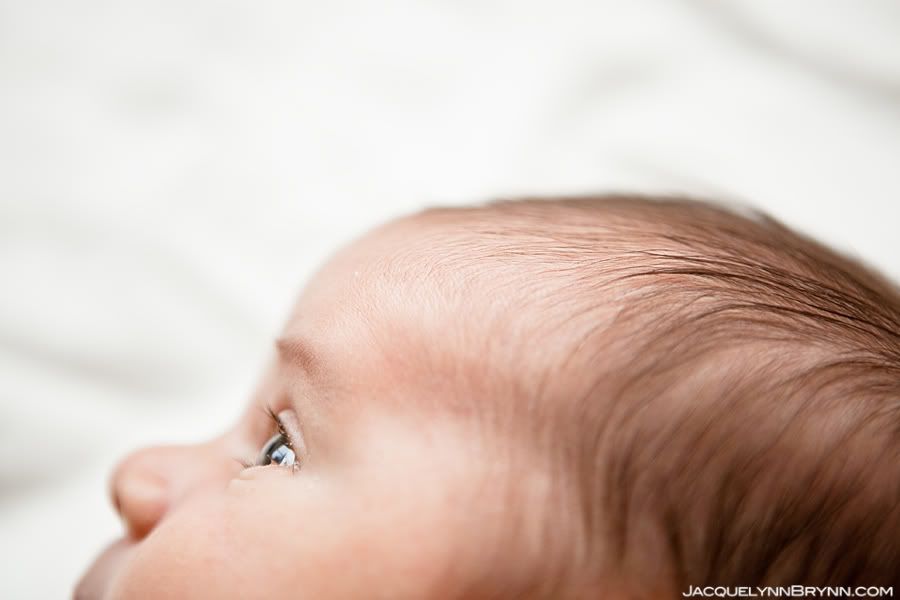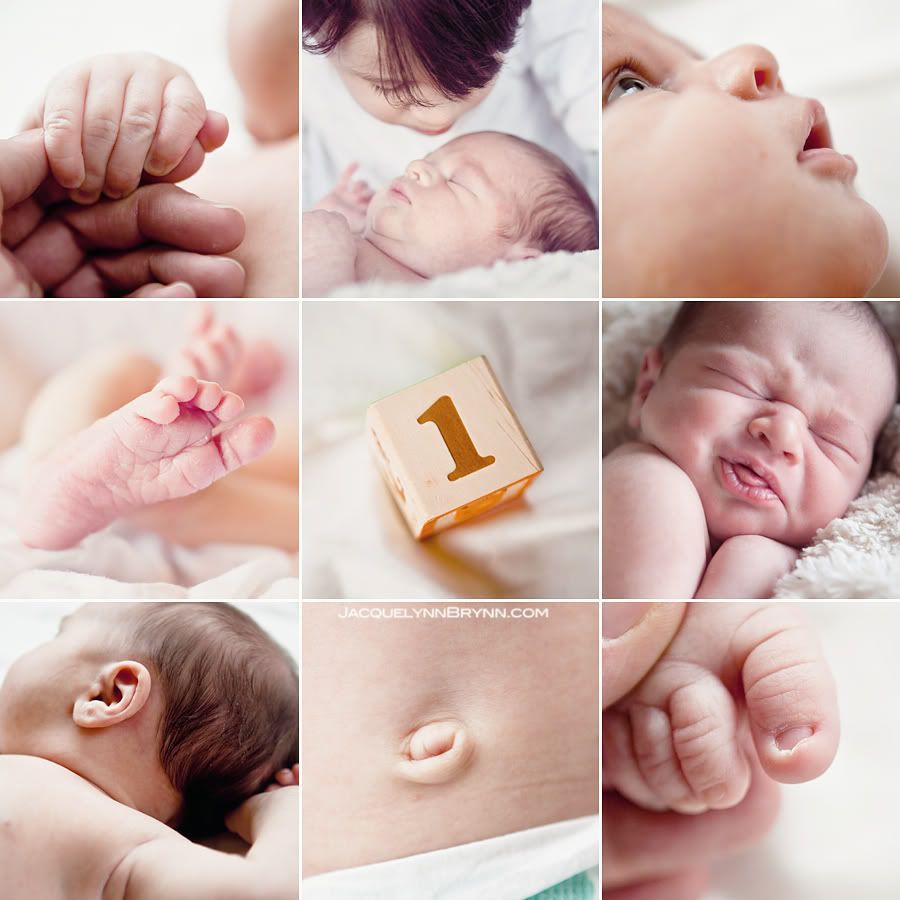 And then there are the development markers. Boone started rolling over at 2 weeks, started pushing up during tummy time, he loves watching and hitting his ocean mat, and just today really started enjoying sitting up with brother on the couch in his Bumbo! I can't wait to see just what he'll be doing at month 2!!!